Five things I learnt from the Sustainability Leadership Programme
Jay Crangle, our Events and Training Manager, looks back on a packed few months of the Sustainability Leadership Programme, culminating in the final session on Leading Culture.
In my book, any day that starts with a cinnamon brioche and a discourse on Amsterdam's canals is a good one. As happened on my final Sustainability Leadership Programme workshop, when I got together with my Leader Lab over breakfast. I must really like my Leader Lab friends, given that my dislike for early mornings is on par with that of Beyonce's for people called Rebecca with good hair.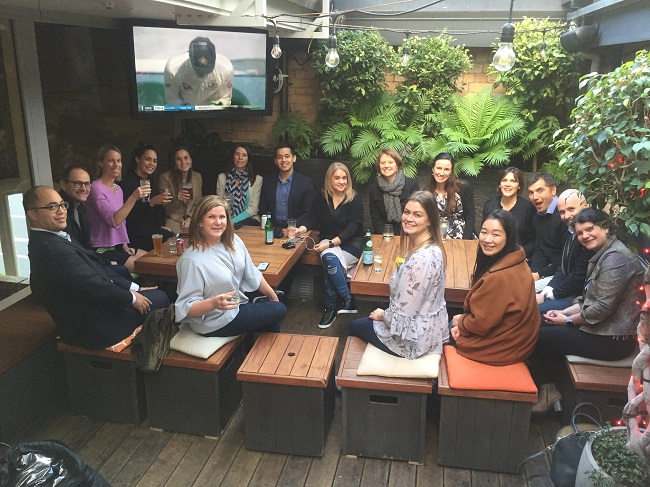 Editor's note: Not breakfast.
But Holland heart-to-hearts set me up well for reflecting on a packed few months, culminating in our final session on Leading Culture. Here's what I learnt on the journey.
1. Most sustainability challenges are like jellyfish
They can often be amorphous beasts, with tentacles that reach into all aspects of a business, a country, the world. I began the SLP thinking that many sustainability challenges were relatively easy to define and, with enough confidence and skill, we could all just crack on and solve them (what's that smell? Oh it's the scent of naivety!). How wrong I was. They are complex, sometimes ancient and require creativity to overcome. They also require a lot of resilience to tackle – a wellbeing wetsuit, if you will – to be able to persevere
2. Unlike jellyfish, I have a backbone
And it's to lead in a way that is inclusive, fair, empathetic and kind (although on Mondays before coffee, my colleagues may disagree). Our leadership backbone session helped me reflect on what qualities I bring to the party, and how to adapt them to suit the challenge. I am pleased to say my emphasis on compassion is not unique; one of my fellow SLPers said their goal was to make their company the most caring company in the world (#FEELS).
3. Change is a rollercoaster
My favourite quote from a fellow SLP participant: 'Please, please, don't get naked.' In our second workshop we played a game where we had to change one thing about our appearance every round. Some people went down the paring back route, removing one item of clothing each time (a dangerous and chilly path). The point was the more we asked people to change, the harder it became. People need to be taken on a journey to change their behavior, one that will include fear, resistance and acceptance, but hopefully not public nudity.
4. (Communities of practice) make perfect
When it comes to making system-level change, our whole is greater than the sum of our parts. Partnerships and co-creation of knowledge are key. As someone who has recently moved back to Aotearoa, I didn't realise how much I would miss having an extended network of work whanau. Luckily, along with a new source of cinnamon carbs, that is one of the key things SLP has given me.
5. What are we waiting for?
When it comes to sports, no one remembers the spectators. The only people who can influence the outcome of the game are the players. And once you realise that, you need to ask yourself – what are you waiting for? Get in there and play the game. SLP has equipped me with tools to help me get off the sidelines. So, hand to brioche, I can now promise I will lead bravely and kindly. I will help people board the fairground ride that is change. I will connect with my sustainability network. And with my new Wetsuit of Leadership Resilience™, I will swim amongst the jellyfish.
Jay Crangle attended the 2019 Sustainability Leadership Programme, delivered by Catapult. Applications for the 2020 programme are now open.
Contact: Jay Crangle, Events and Training Manager
Phone:
Email: