Leadership in trackpants – lessons from 2021
SBC's Leadership Manager Jay Crangle reflects on what we've learnt from the high profile speakers we've hosted this year in our Taking the Lead webinar series.
Join us on 1 December for our final webinar with former Dutch Prime Minister Professor Jan Peter Balkenende, who will be talking about partnerships to accelerate action on climate adaptation and a just transition. This event is open to all SBC partners, friends of members and Pānui subscribers.
My newsfeed is full of articles on how to ensure your businesses' success in a Covid world. I've seen everything from "How to pivot your brand during a pandemic" to "What does the new normal mean for your business planning?" to "How many is too many days to have worn the same working-from-home track pants?" (not an actual article, but defintely one I'd read).
While full of useful tips, there is often even greater value hearing direct from the people who are leading their businesses through these challenging times.
Through our Taking the Lead webinar series this year, exclusively for members, SBC has played host to a stellar line up of domestic and international speakers, from Kerryn James (Vice Chair of WBCSD and CEO of ERM) to the CEOs of DB Breweries, Christchurch International Airport and Tourism Industry Aotearoa.
Here's what we've learnt so far:
Covid is one of a set of crises, rather than a crisis on its own – we need to prepare for decades of disruption to come, from climate change to digital transformation
Everyone's at a different point in their change journey – including businesses, some of whom are just in survival mode, and individuals, who have all been impacted differently by the pandemic
Find opportunity through the lens of double materiality – looking at both your businesses impact on the world and the world's impact on your business can help you convert risks to opportunities
Partnership is the key to accelerating action – whether this be with your suppliers to support their sustainability journeys, or across business and Government to bend the emissions curve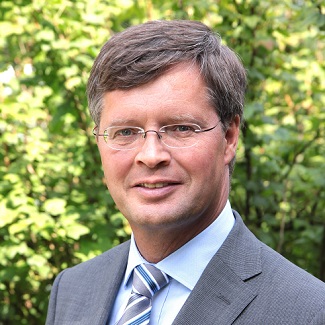 It is fitting that our final speaker this year is Professor Jan Peter Balkenende, who has made a career in partnerships to facilitate systems change.
As well as being the owner of a magnificant library (which I can attest to having had a briefing call with him), he was Prime Minister of the Netherlands (2002-10), and is Professor of Governance, Institutions and Internationalisation at Erasmus University Rotterdam.
In his spare time – of which I imagine he does not have much – he chairs the Dutch Sustainable Growth Coalition.
Professor Jan Peter will be touching on what this Coalition can teach us about partnerships between government, business and society.
He'll be taking questions on climate adaptation, a just transition and global community action, summing up SBC's year of thinking innovatively about how we can navigate disruption.
And if there's a chance for anonymous Q&A, he might even be able to solve my track pants expiry dilemma.
SBC's final Taking the Lead webinar takes place at 9am on 1st December. This event is open to SBC partners, friends of members and Pānui subscribers. With thanks for The Netherlands Embassy for their support. Register now.