International Women's Day (8 March) is a great opportunity to celebrate and learn from the inspiring wāhine in our lives – and we at SBC don't have to look far to find fantastic examples of female leaders truly pushing the ceiling of sustainability in New Zealand.
We spoke with three of our Advisory Board members to hear about their challenges, opportunities, advice and learnings around becoming the sustainability leaders they are today.
Carol Ward (Chief Grower, Industry & Sustainability Officer at Zespri)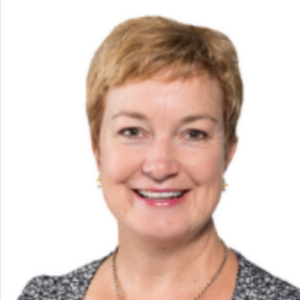 Having worked in the primary sector for the most of her career, Carol Ward is no stranger to the criticality of New Zealand's natural environment to its food production. Around 7 years ago while working at Zespri, she decided to put her hand up for bringing a sustainability focus into her executive role.
"Over my time at Zespri, I realised that even though what we're producing is a healthy product, there are still so many things that we need to consider more broadly in how we are operating our business," she explains. "I really wanted the opportunity to improve our industry by bringing critical sustainability frameworks and strategies into action."
As her role has developed over time, Carol has been instrumental in progressing Zespri's sustainability strategy, including bringing other executives and board members along for the journey.
"One of the main challenges I had to face was changing my paradigm of business thinking and upskilling myself to take on a sustainability executive role, all while also getting buy-in from others in the executive team and board who also didn't yet have a good framework to think about some of the sustainability challenges," Carol says. "Looking back, the fact that I was also on a learning journey meant that I was also able to think about how I could share that pathway with others."
Carol's advice for women looking to pursue a leadership role in sustainability? You've got to trust in your own ability to be resilient and tenacious.
"I find that being in leadership, particularly in sustainability, requires a high degree of personal resilience, because as you build your understanding of the task at hand, you also recognise the immense challenges involved. But in addition to being resilient, it's also crucial to be able to stay optimistic and positive about the difference you can make!"
---
Claire Walker (Chief People & Culture Officer at SkyCity)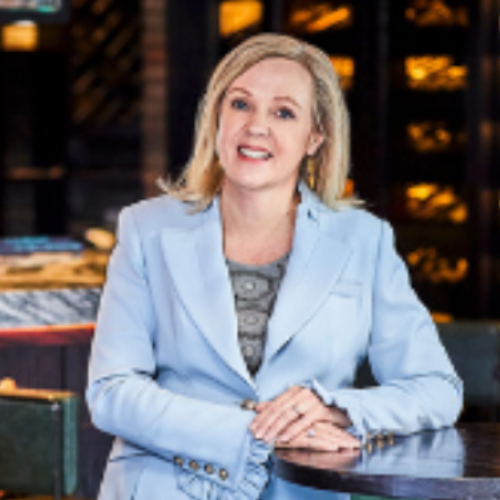 Claire Walker's personal interest in sustainability has driven her towards a career in helping organisations embed sustainability as part of their value proposition – particularly for employees.
"If an employee can see that the organisation they belong to has a purpose that is broader than just that organisation (impacting their community, their country and the entire global population) and they see there is role for them to contribute to that purpose, that employee is far more likely to stick, be engaged and productive."
Being a sustainability leader to Claire means breaking down lofty and enormous challenges into something tangible that everyone can participate in.
"The science can be overwhelming, but everyone cares ultimately about making a positive difference in their business, community or whānau. I also see my role as being to learn from what hasn't worked in the past and use that to inform our future progress. The Te Ao Māori view of looking back to move forward really resonates with me."
From Claire's perspective, every day should be International Women's Day – what she's interested in is doing the mahi every single day to advance equality for women in New Zealand.
"Whilst it's important to stop and celebrate the achievements of generations of women who have advanced gender equality, International Women's Day is really just another day for me," she says. "I have a responsibility to [advance female equality] in my role as Chief People Officer influencing New Zealand businesses, and I try to ensure I never squander that opportunity to drive change and hold business leaders to account."
---
Alice Andrew (Technical Director at 4Sight Consulting – Part of SLR)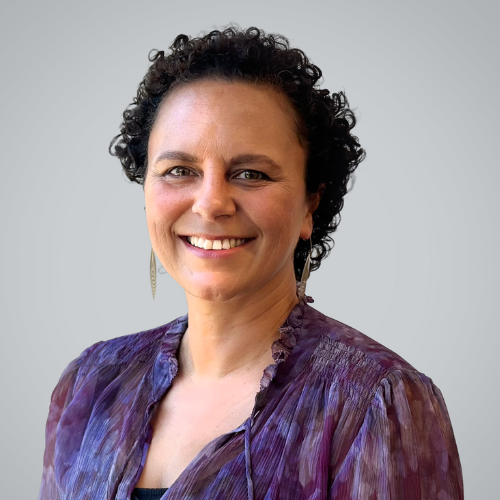 To Alice Andrew, International Women's Day is a celebration and time for reflection of the people in your life that supported and nurtured you as a woman to get where you are. Since starting her career as an Environmental Engineer, she has always believed that as humans, we can do better.
"I found that being a woman, and being Māori, gave me a unique perspective in the engineering space, compared to traditional engineering approaches," she explains. "I feel passionate about sustainability because if we sustain the land and waters, it will sustain us. I've always felt a responsibility to pursue a career that helps us be good kaitiaki."
The road that's led her to where she is now hasn't been easy, but Alice considers herself lucky to have never felt alone while facing those challenges – particularly when it comes to building a career in sustainability.
"I have found working in sustainability can become exhausting, constantly trying to demonstrate that doing right stacks up financially. It's been tough for those of us in the sustainability profession to have made so little progress over the past decade to reduce emissions – you have to learn to be resilient and just keep going."
Of all the challenges Alice has faced, surviving cancer in 2022 was the biggest. During that time, she reflected on her career and life and resolved to focus on the most important stuff.
"I made a resolution that I would put aside all the excuses and turn one of my biggest life goals and wishes in action – my reo Māori journey. I'm super excited to be enrolled in Heke Reo at Te Wānanga o Raukawa for a year of full immersion learning."
Her advice for other women pursuing sustainability careers is to believe in better and not sweat the small stuff.
"Losing sleep over climate change isn't healthy and isn't helping anyone – especially our children who are vulnerable to the stress and anxiety that comes with the scary version of our future world. The best you can do is take action and remind yourself you're doing the best you can."
---
Laura Scampion (Managing Partner – New Zealand at DLA Piper)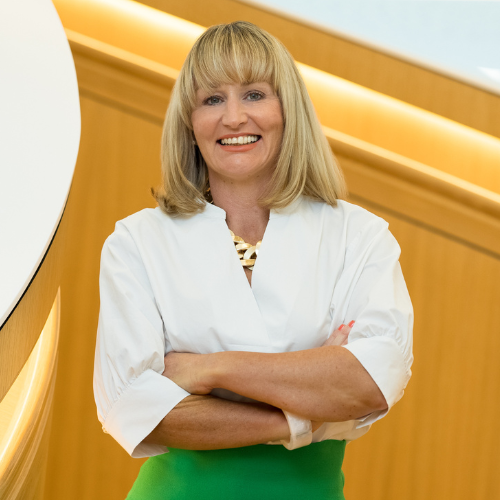 For Laura, International Women's Day means a great deal.
"It is a celebration of who I am and of those women who surround me. It's looking back with gratitude towards those who have been into battle in past years on gender equality issues. It is also looking ahead and taking on huge responsibility. But most importantly for me, it is a day to thank my mum for her courage."
What has driven Laura's focus on sustainability over the course of her career is watching positive social outcomes unfold for underprivileged individuals and communities.
Having worked on social impact programmes and initiatives for the last seven years, she has witnessed some incredible and inspiring stories – particularly around law students from developing countries with little to no access to resources who powered through adversity to complete their studies.
After seeing the impact overseas of initiatives like the SLA Piper Head Start programme overseas, she decided to bring it to New Zealand.
"With the help of a couple of clever DLA Piper executives in the New Zealand office, and a lot of help from our responsible business team in London, we are now a few years into our New Zealand programme!" she says. "We have provided Head Start scholarships to four students from lower decile schools (in Auckland and Wellington) as a part of our programme. We assist them with their studies, provide the right resources and they undertake paid internships at the firm each year."
When asked what makes a sustainability leader, Laura believes that (at least in the medium term) we won't have 'sustainability leaders' – we will only have leaders, because every leader should already be making their decisions through a sustainability lens.
"It will be hugely challenging for any individual to lead an organisation or group of people without completely integrating sustainability principles into that organisation or group – whether that group be small or large."
Here is her advice to other wāhine looking to grow on their own sustainability journeys:
Be curious but be yourself. There is room for everyone on this journey to a more sustainable existence.
Listen. A lot. The science is sometimes scary but utterly fascinating.
Communicate. Although the facts are compelling (see bullet above), we need to find ways of telling the story more effectively to have greater impact.
We are all experiencing the immediate effects of climate risk, of which the recent weather events in Auckland are a prime example. So last but not least, do it! Become that leader who delivers on sustainability and stop waiting for someone else to take the reins – the waiting is now our biggest risk.