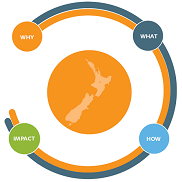 Vision
We share a vision with the Climate Leaders Coalition: A New Zealand where business, people and nature thrive together.
Purpose
To mobilise New Zealand's most ambitious businesses to build a thriving and sustainable future for all.
Our Three Pillars
Leadership
Championing businesses to be at the forefront of environmental and social sustainability.
Climate Action
Accelerating the transition to a zero carbon future where people and nature thrive.
Thriving People
Growing prosperous and inclusive businesses and communities.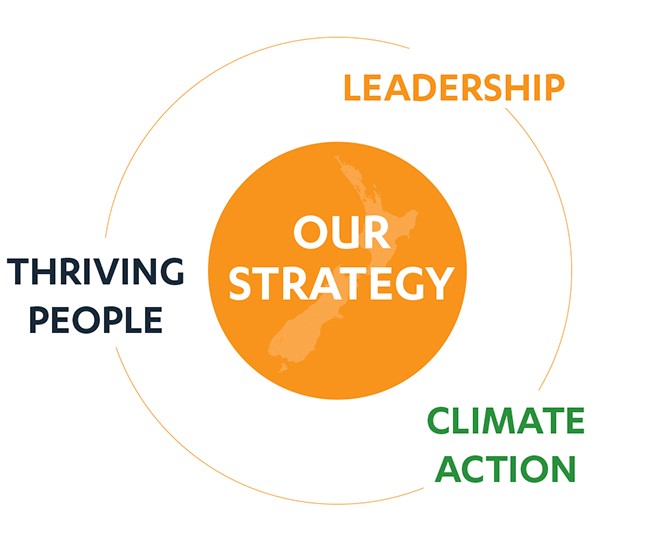 Our impact
By 2025
New Zealand businesses are:
Collectively demonstrating meaningful progress to reducing emissions, in line with the Zero Carbon Act
More diverse and inclusive, creating meaningful work in a changing economy
Actively committed to the balanced pursuit of economic growth, ecological integrity and social progress.
How we do this
Member services
Collaborations, peer-to-peer learning, events, storytelling, communications.
Member participation
Partnerships, advocacy, media engagement, international engagement.