SBC membership offers the chance to be a part of to industry-wide collaborations with other businesses facing similar sustainability challenges. By pooling time, resources, ideas and energy together to tackle these challenges, our members are able to influence change faster and on a larger scale than they would be able to achieve alone. Click here to learn more about our other collaborations. 
What is the Clean Car Accelerator?
Transport is Aotearoa's second-largest source of greenhouse gas emissions, accounting for 39% of CO2 emissions, and is the fastest-growing source of emissions (80% growth between 1990-2019). Travel in light vehicles (of which MoT shared there were 4 million in Aotearoa in 2020) accounts for 65% of transport emissions (MoT). By the end of the decade more than 50% of vehicle sales need to be electric to meet our emission reduction targets. That would be annual sales of 150,000 EVs (NZTA).
That means we need to have 1.2 million EVs by 2035.  
Meeting this target will require significant investment and planning to support access to supply, as well as the development of nationwide charging infrastructure. 
A group of SBC members working on the light vehicle fleet transition have formed the Clean Car Accelerator (or CCA) collaboration. The CCA's functions are to input into SBC representation on the Clean Car Sector Leadership Group (reporting to Minister Wood), share member insights, opportunities, challenges and learnings on fleet decarbonisation. These conversations also serve to help SBC develop best practice guidance for all our members.
"As a Product Manager, I'm constantly looking for opportunities to help solve problems, especially in the sustainable mobility space. Being a member of SBC, specifically the Clean Car Accelerator Programme, has allowed me to connect directly with stakeholders and learn from them on what it means to shift mindsets and policies within their organisations, and the practical implications of transitioning to lower emission fleets."

— Tania Marinas (Group Product Manager at SG Fleet)
If you would like to join the Clean Car Collaboration, email SBC's Sustainability Advisor, Megan Gallagher at mgallagher@businessnz.org.nz. 
Member Best Practice Examples 
SBC members are leading the way with the light vehicle transition:  
Please see further resources linked below, including blogs on engaging employees in the light fleet conversion and support for home charger installations.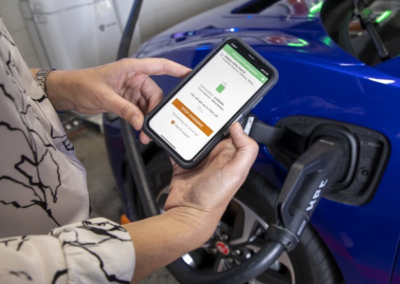 Low emission vehicle (BEV, EV, PHEV) uptake in Aotearoa over the last 3 years has been incredible, exceeding the ...
Business, people and nature
thriving together

Contact Us