Ahead of COP27 in Egypt next month, SBC talks to NZ Businesses who will be on the ground in Sharm el-Sheikh to find out why they are going, what they are hoping to achieve and what they think a successful outcome might look like.
This week we get insights from Dave Rouse, Chief Executive of CarbonClick and SBC Council Member.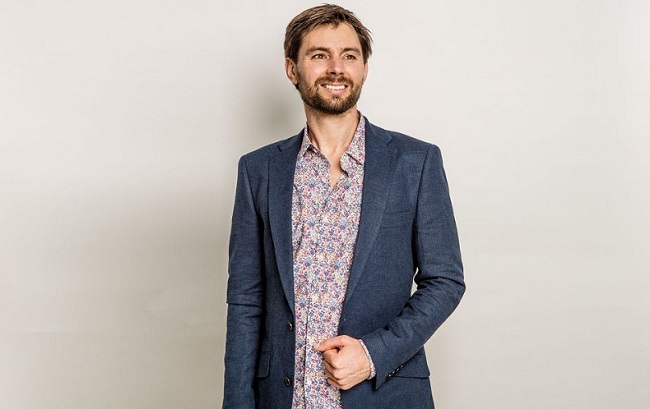 Dave, you attended COP26 in Glasgow and are planning on heading to Egypt for COP27. What has changed in the last year in the voluntary carbon market and other international climate developments relevant to CarbonClick?
COP26 (after three attempts) finally recognised the importance of the role of the compliance and voluntary carbon markets in meeting international climate goals. This signaled the increased convergence between the compliance and voluntary markets, and indirectly the convergence of the Paris agreement with the voluntary carbon markets.
In Aviation, we already saw the blurred lines with CORSIA credits now being approved under 8 schemes, where those credits can be used for compliance, CORSIA, and the voluntary carbon markets – increasing competition and therefore pricing for these premium credits. There has been a welcome update to the standards issued by Verra and Gold Standard already, to monitor and report on co-benefits, aligned to the UN SDG's and this is of huge interest to the voluntary carbon market.
There have been welcome changes to the rules on additionality across internationally standard methodologies, meaning some projects no longer qualify, and this impacts the supply side of the voluntary carbon market. These actors have two outcomes. Firstly, premium nature based solutions credits have almost doubled in price between COP26 and COP27. Secondly, they have triggered demand for new methodologies to assess carbon removal & avoidance schemes for the types of credits that were never economically viable at the market pricing we saw a year or two ago.
Now with price increases, there is a world of opportunity to develop and implement new technologies with carbon financing through credits. We are very excited to see the innovation being unlocked, which we will soon be offering to our clients as a wider range of offsetting options they can support.
An international climate conference in Egypt feels like a long way to go for a little Kiwi company. What is it about COPs that make it important for you to attend?
Firstly, it is an incredible learning experience, including the ability to access IPCC contributors to fill any knowledge gaps and question any data that I can't explain to our clients. These climate experts and co-benefits/SDG experts are usually difficult to reach outside of COP27. This arms CarbonClick with the ability to be the knowledge base our clients expect.
Secondly, relationship building opportunities with leading policymakers and decision makers. We regularly leverage these relationships, to give our clients insights for future proofing & planning, and answer any difficult questions we can't figure out including different methodologies in development for innovative decarbonisation strategies
Thirdly, we see a lot of academics and politicians afraid to speak up and call things out when a country gets on stage trying to downplay their impact and exaggerate their climate action. As a non-government NZ delegate we have the credibility of being a delegate (and are taken more seriously as such) but we are not politically gagged, so we can speak up and ask the difficult questions in front of an audience. As a result of doing this last year, I was approached by multiple participants with gratitude for speaking out – I feel I have a responsibility to do the same again this year, to help drive honest action from the worse emitters.
What are your priorities for COP 27 – can you tell us what a successful outcome looks like for you?
A successful outcome would be:
A positive 'environmental ROI'. We want to play a tangible role in helping the COP community to drive commitments from govt and business, and that those commitments would far outweigh the emissions to get to COP27. One example is a key commitment I will protest hard to get written into the Paris agreement, is the commitment requirement from "phasing down" coal to "phasing out" by 2050. The world caved to India, Brazil, China, South Korea at the last minute in COP26.
Strengthening key relationships crafted at COP26, and building new ones also – with policy makers and decision makers.  
Learning more about carbon reduction and removal technologies and strategies that have been developed or tested since COP26.
You can find out more about CarbonClick and their work here.