The Sustainable Business Council is thrilled to announce six new members who have been elected to the Advisory Board following our recent elections: Angela Busby (AIA), Chris Aughton (EnviroNZ), Amanda Whiting (IAG), Neeraj Lala (Toyota), Laura Scampion (DLA Piper) and Simon Tucker (Fonterra). We're also pleased to share that existing member Gareth Marriot (OCS) has also been elected as Chair of the Board.
Get to know our new Board Members
Here is some insight into our new Advisory Board Members' backgrounds, experience, passion for sustainability and reasoning for why they were interested in joining the Board. The Advisory Board plays a critical role in providing important guidance and leadership to SBC, and we are looking forward to working closely with our newly elected members.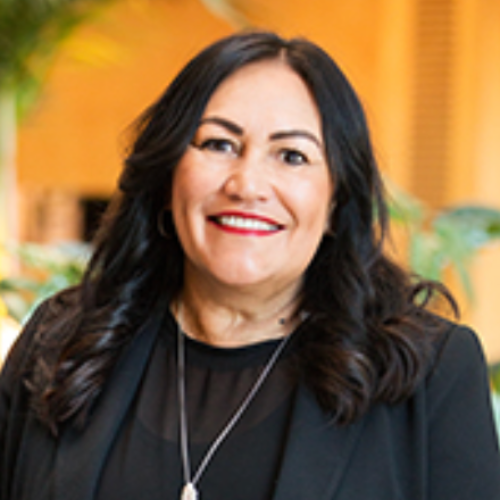 Angela Busby (Chief Strategy Officer, AIA)
"As awareness of climate change and sustainability intensifies, people around the world are looking to government and businesses to provide value, and sustainable practices and solutions. Gone are the days when people can turn their backs on climate change and its damaging effects on our environment, our economy, and our health and wellbeing.
Rebuilding the connection between people and our environment is crucial.
Being a proud Māori wahine toa, there are some key behaviours that I believe in:
Kaitiakitanga – Protect/Guardianship/Governance
Manaakitanga – Care
Rangatira – Integrity
Aroha – Compassion
Whanaungatanga / Whakapapa – Connection
He Tangata – Our people
As Chief Strategy Officer at AIA, an important part of my role is to ensure ESG and Sustainability are interwoven through all parts of our strategy and the business as a whole. As Chairperson of Tahito, a NZ investment company, I provide guidance and governance to ensure ethical and sustainable investment solutions are delivered.
My vision for SBC is to use the power of the collective to drive positive change for all New Zealanders and for our environment. Mauri ora"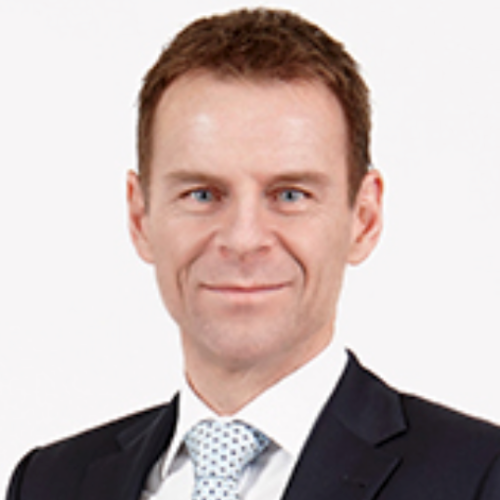 "As Sustainable Business Council members, we have a responsibility to lead by example in advancing sustainability.
I see the SBC as an organisation of decision-makers and action takers committed to working collaboratively for environmental and climate impact. New Zealand's drive to decarbonise means business leaders should be setting the bar by reducing carbon footprints across our operations and using our influence to encourage others to do the same.
This is a critical moment, and we need alliances like the SBC to drive systems change. Through knowledge sharing, working together and applying a low-carbon lens to accelerate climate action, we can make New Zealand a better place to live for today and for future generations.
As the CEO of one of New Zealand's leading environmental services companies, I've placed sustainability at the heart of our business strategy, and I've prioritised action and accountability in the senior management and board positions I've previously held. My experience spearheading emissions reduction, facilitating change in complex environments and developing strategic partnerships will support the SBC's efforts to deliver real change.
I look forward to serving the council membership on the advisory board and work in partnership with the SBC."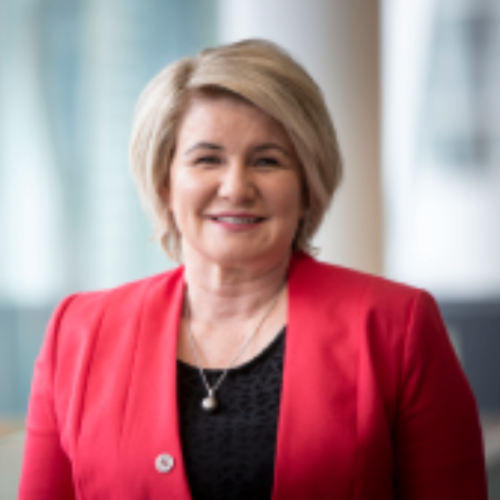 "I strongly believe that business has a leading role to play in creating a more sustainable future, enabling all New Zealanders to thrive. And I am passionate about the integral role the SBC plays in delivering the strong leadership and collective action needed to make a real difference in Aotearoa.
It's not just what we do as individual businesses, but how we support each other, our people, our customers, and those we do business with, our suppliers, distributors, and partners to do the same.
For me personally, I'm passionate about creating a genuine understanding of the impact of climate change on the safety and wellbeing of people. As CEO of New Zealand's largest general insurer, I consistently see first-hand the impact that climate change is having on the lives and communities of New Zealanders.
As a member of the SBC Advisory Board, I will bring a strong focus on climate change adaptation; on ensuring we understand what a changing climate means for us and that we are all able to respond.
I will bring a different industry perspective to the table, that of insurance and financial services more generally, with a wealth of business experience and expertise.
As a member of the Climate Leaders Coalition Steering Group, I relish the opportunity to further strengthen the link between these two organisations."
"Tēnā koutou katoa. Namaste. I'm Neeraj Lala, Chief Executive Officer and Managing Director of Toyota New Zealand, Aotearoa New Zealand's largest automotive brand. I'm leading Toyota's transition from a traditional automaker to a mobility company focused on sustainable technologies and transport.
I'm a newly elected member of the Climate Leader's Coalition CEO Steering Committee and look forward to contributing to the Sustainable Business Council's Advisory Board, just as my predecessors Alistair Davis and Bob Field have done before me.
As a proud Indian Kiwi, my perspectives are shaped from my upbringing in Wellington, my work experience in regional Palmerston North where Toyota's National Contact Centre is based, as well as time working in LA and with our global head office in Tokyo, Japan.
I bring global insights but also practical real-world experience and believe in the power of business and government collaboration to drive systems change. As a Champion for Change with Global Women I am also driven to create a thriving workplace that is inclusive and empowers women.
I've got the energy and passion to lead and drive action and am committed to bringing other business leaders along with me. Thank you, Ngā mihi; Kia ora."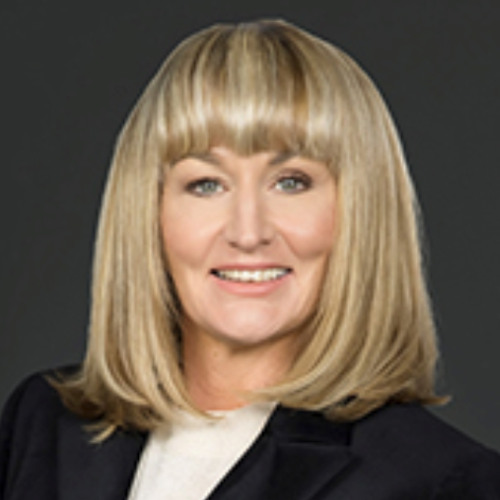 Laura Scampion (Country Managing Partner, DLA Piper)
"I am the Country Managing Partner for DLA Piper New Zealand, where I am leading change as the country's first female managing partner. I am the New Zealand lead for DLA Piper NZ's Sustainability and ESG (SESG) Steering Committee, as well as co-chair of our Diversity and Inclusion Steering Committee.
As a practicing lawyer, I am head of the NZ employment law practice. I was recently named as one of the 'Top 100 Diverse Board-Ready Directors' by the Super Diversity Institute and the Ministry for Ethnic Communities, and awarded the title of NZ Lawyer 'Most Influential Lawyer – Changemaker' in both 2021 and 2022.
My vision is to contribute to the SBC Board to enable businesses, and in particular service organisations, to understand the practical steps which can be taken towards sustainability, drawing on international trends. As a large global firm, we have dedicated SESG resource who are the driving force ensuring we make material progress. Our approach is captured in our recent Sustainability Report 2020/2021. I believe strongly in facilitating peer-to-peer learning.
In short, my experience and various roles mean that I bring a legal, international, as well as a diverse perspective to the Board. My passion is helping corporates create meaningful social and community impact through scholarships, and access/opportunity programmes."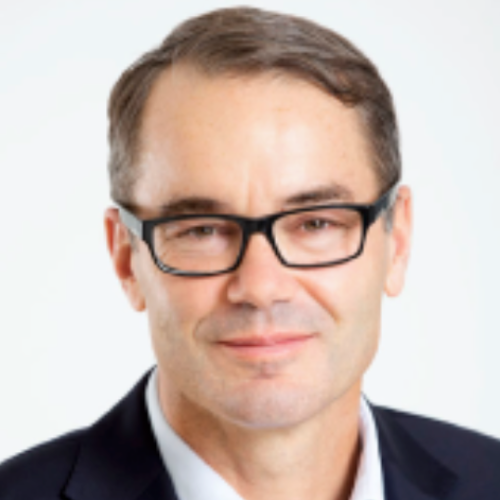 Simon Tucker (Director of Global Sustainability, Stakeholder Affairs and Trade, Fonterra Cooperative Group)
"In the past 20 years, I have undertaken senior leadership roles in the dairy sector and in government, based in New Zealand and offshore. At Fonterra I am accountable for delivery of our global sustainability strategy, our environmental partnerships programme, our engagement with the domestic and global policy and regulatory environment, navigating geopolitical risk and our global community and social investment programmes. I have significant governance experience including board and advisory roles over the past 10 years in business and Government.
I believe the Sustainable Business Council must play a central collaborative leadership role in bringing NZ business together to deliver on our individual, collective and national sustainability goals and to help realise the exciting opportunities for the New Zealand economy from a world-leading sustainable future. This includes:
SBC strategic leadership – to ensure optimum levels of ambition and purpose among NZ business
Communication – to ensure business, government and key stakeholders in New Zealand and globally understand the issues being addressed and progress made to reach sustainability goals
Delivery – finding practical ways to solve challenges and achieve sustainability milestones, creating partnership with SBC members and the wider ecosystem.
In particular, this is a critical time for NZ's agri-business sector to step-up to work together to find solutions to reduce our methane emissions, protecting our low-carbon food value proposition and continuing to address that our Scope 1, 2 and 3 emissions are a significant proportion of New Zealand's total carbon footprint. The SBC has a crucial role to play in bringing NZ companies together to work collectively to deliver on such vital objectives."