The SBC Annual Snapshot highlights SBC and member activity throughout 2021/22.
Our Members at a glance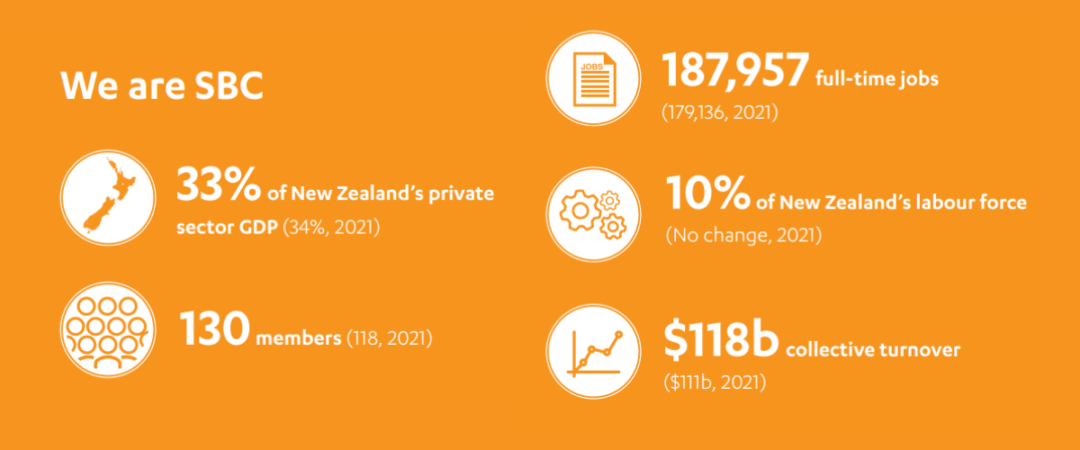 Message from Marc England, Chair SBC Advisory Board
Against the backdrop of the ongoing global Covid-19 pandemic, it has been another year of navigating new challenges and ongoing uncertainty for businesses. These challenges continue to serve as an important reminder of just how important sustainability is, and why it remains at the core of the work of SBC members.
Having sustainability at the very heart of what we do enables us to not only tackle the challenges before us, but also harness the opportunities they present too. It has been a true pleasure to step into the role of interim Chair and witness you all doing this over the last year.
The 2021-2022 Snapshot results reflect the continued commitment by you all to our collective ambition and action – work we should all be very proud of.
On behalf of the Advisory Board, I want to sincerely thank all of you for the role you have played in bringing this programme of work to life. I would also like to thank our Advisory Board for the important guidance and leadership they continue to provide to SBC.
Message from Mike Burrell, Executive Director, SBC
There is no denying the challenges of the last year have been enormous – an ongoing pandemic, a war in Ukraine and the threat of a global economic recession. In the face of those challenges, I have remained inspired and incredibly proud to see the leadership role all of you continue to play, and your ongoing commitment to working together towards a thriving and sustainable future for Aotearoa New Zealand.
Over the last year, our collective voice has played a critical role in the shaping of policies and investment decisions that will determine whether we can bend the emissions curve in the narrow window of time we have, and build the resilience required to manage the impacts of climate change which we are already facing. I am proud of the climate advocacy role we have played and thank you all for your engagement and contribution to this important work.
We have continued to navigate the ongoing challenges of Covid-19, working hard to maintain our connection and collaboration with members, both in-person and online. We have developed a range of new partnerships to amplify the work of SBC. We have continued our close partnership with EDS and look forward to seeing you all at the 2022 Climate Change and Business Conference in September. And we continue to build on our Thriving People Programme which has firmly put people at the heart of our strategy.
It has been a real privilege representing you over the past year. Your ongoing commitment to sustainability is deeply heartening to witness and continue to be a part of.