New Zealand's natural capital is vital to our economy, our prosperity and our sense of cultural identity.  It is important for business to value its relationship with nature.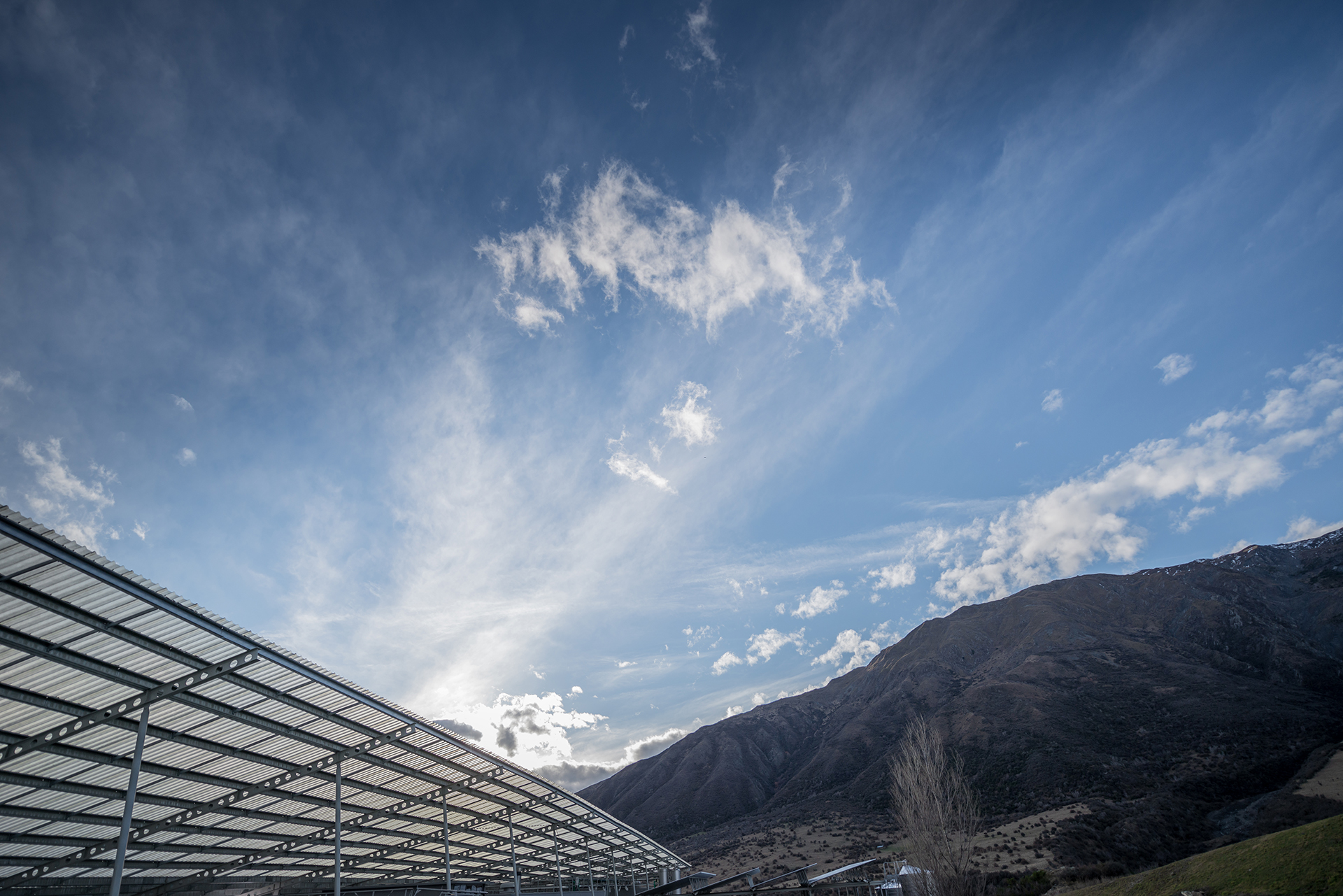 What is natural capital and why is it important?
SBC works with businesses to help them understand their impacts and dependencies on natural capital and how this can affect their business strategies and value creation.
Natural capital is a term that describes the world's stocks of natural resources, which include plants, animals, soils, air, water and minerals. New Zealand businesses rely heavily on natural capital and the ecosystem services they provide, such as the forests and wetlands that filter our waterways, or bee pollination that fertilises our crops. Efforts to reduce emissions and tackle climate change also rely on natural capital and ecosystem services, such as vegetation that absorbs greenhouse gases.
Thirteen of our top 20 export commodities depend on natural capital, which is more than 70% of New Zealand's entire export earnings.
As a resource-based economy with a clean, green brand we must manage our natural capital carefully to support a strong economy and a high quality of life.
Click here to read the business case for natural capital.
Declining health of NZ's natural capital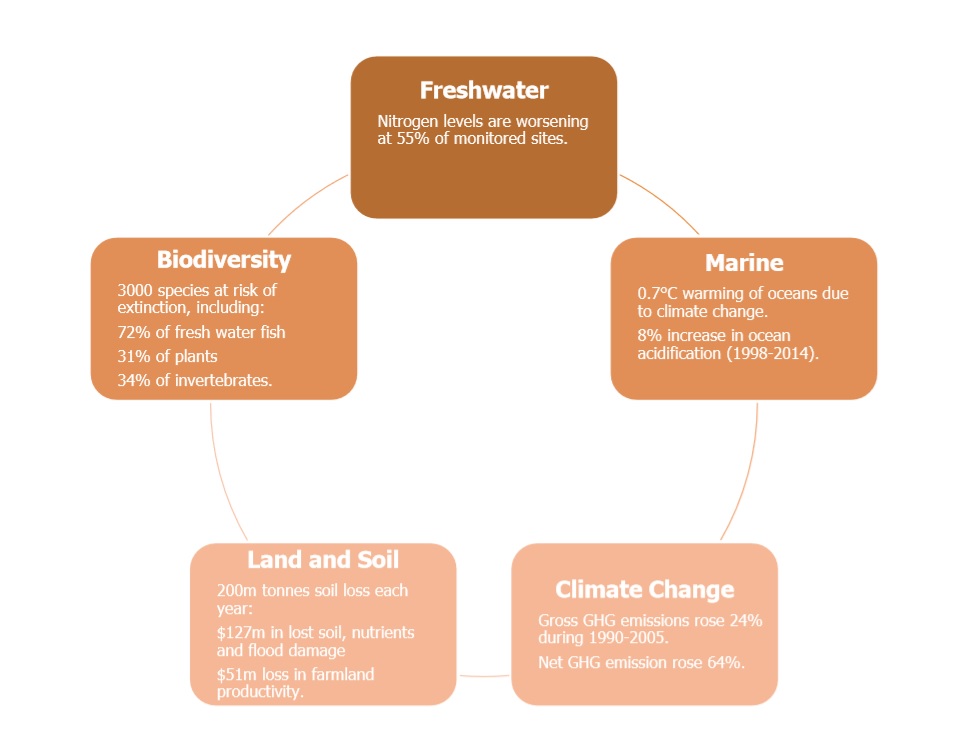 Despite the importance of New Zealand's natural capital, it is in a state of decline.
In 2017, the OECD reported that New Zealand's growth model, which is based largely on exploiting natural capital, is starting to show its environmental limits. Greenhouse gas emissions are increasing, biodiversity is under threat and waterways are becoming more polluted.
The report stated, "This may indicate that New Zealand's strong growth has come partly at the expense of environmental quality, a dynamic that puts the country's 'green' reputation at risk."
Ultimately, this could affect New Zealand's global competitiveness, as investors and consumers increasingly ask businesses to demonstrate their sustainable business practices and strong environmental performance.
Business as usual will not reverse these trends.
Risks undervaluing natural capital
Businesses not only depend on natural capital, they can also impact on them.  All impacts and dependencies create costs and risks, as well as benefits and opportunities, throughout the value chain.
There are potentially significant risks to business, given our lack of understanding or valuing of our dependency on these critical resources.
For example, when a business talks about the 'cost' of irrigation, have they considered its true value? Have they considered what would happen if the water resource becomes polluted, user costs increase or access is lost due to drought?
Another example might be a freight manager, considering route optimisation. Have they considered their business' dependency on natural hazard regulation, which helps ensure access to roads prone to landslides or flooding? How could this affect their bottom line, their staff and the local community they operate in if road access is cut off? In this case, a partnership with potentially affected parties to invest in natural capital and plant trees that improve land stability would reduce risk. The investment would also provide broader benefits to the community, offsetting emissions and creating a forest for recreation.
These examples highlight why natural capital and ecosystem services need to be valued and incorporated into decision-making.
Price versus value
Ultimately, nature is priceless. However, it is not valueless. There have been many studies calculating natural capital's value in financial terms. For example, at the Natural Capital World Forum it was estimated street trees in California provide $1 billion a year in ecosystem services, through improved air quality and flood prevention.
The days of measuring business success through financial metrics alone are over. SBC's vision is that all companies will measure, value and report their true value, true costs and true profits.
The benefits of the natural capital approach are far-reaching, helping businesses reduce costs, increase resilience, strengthen their supply chain security and deepen their understanding of risk.
We must work harder and make it easier to measure, value and manage natural capital, as carefully as we do financial capital. Natural capital measurement and valuation enables  better decision making by businesses, investors and consumers.
Opportunities for business
Every business wants to create greater value, be more efficient and make better decisions.
A number of SBC member companies including Moana New Zealand, Contact Energy, Fonterra and AECOM, are assessing and valuing the natural capital they rely on. They are  building that new knowledge into their strategies and innovations. They are also using it to determine how they will better protect a natural resource or improve operations. And increasingly, these businesses are asking their suppliers and partners to do the same.
For more case studies and insights read more here.
Beginners guide to natural capital assessment
Accounting for nature in business is a relatively new discipline.  Tools and frameworks (such as the Natural Capital Protocol) can be technical, complex and jargon heavy. Data can be limited, and best practice is still being developed
To help reduce the complexity we have set out some basic steps to start an assessment.
More information
Business, people and nature
thriving together

Contact Us